Trofana Wellness SPA - Międzyzdroje
We invite you to book the best accommodation in Polish hotels. Many possibilities in the most beautiful Polish cities. Offers tailored to your needs. Close to monuments, tourist routes, the railway station or restaurant, enter our portal and choose your room. We offer hotels with a restaurant, Spa & Wellness zone, fitness room and many possibilities for tourists. Find your best accommodation and book online now.
Trofana Wellness SPAhotele
Price from: 285 PLN / 1 day Guests of 3-star Trofana Wellness & SPA hotel in Międzyzdroje can enjoy free access to the swimming pool, hot tub and steam bath. Their rooms feature free Wi-Fi and a flat-screen TV.Saunas are open from 16:00 to 20:00.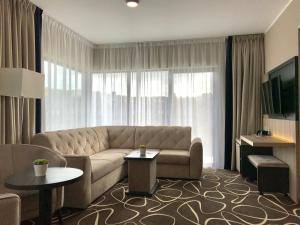 Międzyzdroje
Offer from our partner Booking.com BG.241106